Every web hosting company has a heart that comes in the form of a web hosting billing system. With such a system in place, many processes can be fully automated such as invoicing, billing, customer support, account provisioning, suspensions, terminations, reporting, and more. As you can see, the list is quite extensive, and being fully automated results in significantly more streamlined web hosting operations which in turn results in a reduced cost per package and fewer human errors being made.
After all, can you imagine a web hosting company with 10,000 customers using a spreadsheet to track when to invoice a customer and handle overdue payments? We surely can not.
WHMCS has announced a very significant price increase which has resulted in hundreds if not thousands of web hosting companies considering an alternative web hosting billing system. So what are the 3 best alternatives to WHMCS in 2021?
The Best WHMCS Alternatives
1. Clientexec
Clientexec was founded in 2002 so they are one of the oldest web hosting billing systems on the market. Clientexec comes standard with a wide variety of features and integrations making it a seamless web hosting automation platform.
Did you know all of our Reseller Hosting packages includes a FREE Clientexec license?
They are also currently one of the cheapest on the list coming in at $11.95 for the lifetime of your license (under the current promotion at the time of writing this article).
Clientexec is currently the only web hosting billing system on this list not to feature a native affiliate program which can be essential to your companies growth should you partake in that form of marketing. However, this is something they're working on in their upcoming version 7.
What we like most about Clientexec is their responsiveness to WHMCS refugees, even while they're building our version 7 they appear to be very responsive and are actively working on releasing several highly requested integrations from server plugins and domain registrars.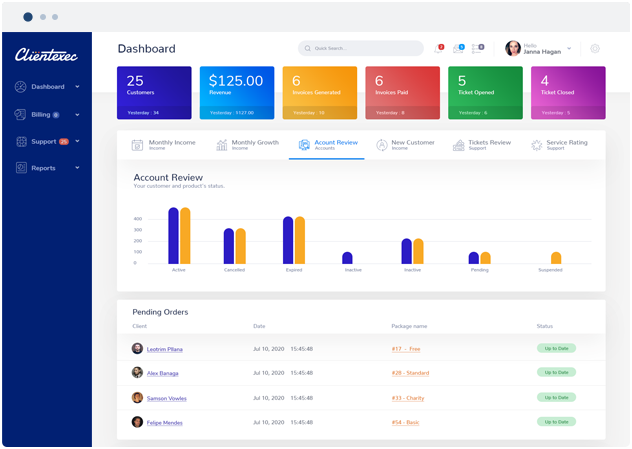 2. HostBill
HostBill is a feature-rich WHMCS alternative with regular weekly updates. The platform itself is very good and comes highly recommended within the web hosting space, however, they are priced on the higher end compared to other systems such as Clientexec and Blesta.
To put that into perspective, HostBill starts at $599 one-time, and that only gives you a very small subset of features, and very limited support (10 total support cases). If you want all of the features HostBill has to offer, you'll be looking at a price just over 10x that of the starter plan, $5999! Even then, while you get all the features, you'd only be eligible for 100 customer support tickets.
While costly, what you get for this price is a very well-built and modular billing system for your web hosting company. We couldn't think of a feature we'd need that HostBill didn't have.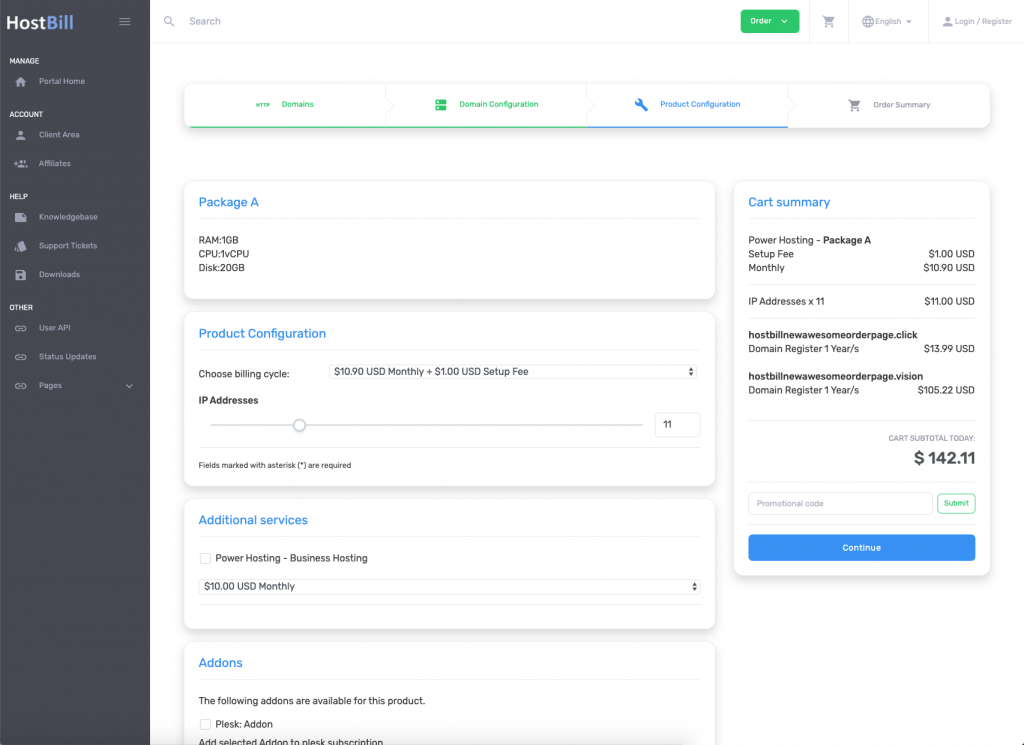 3. Blesta
Blesta is another growing web hosting billing system. Blesta stands out by making their code base 99% open-code meaning you are flexible to make significant changes to the core platform should you want to do so.
To put that into perspective, there are only 3 files that are encoded in Blesta and those are to protect the licensing portion of the app with everything else remaining completely open for you to play with.
Blesta, while feature-rich, does lack in one key area for a web hosting company, a proper domain management system. According to the Blesta forums, a proper domain management system has been in development for several years which in our eyes, is a significant drawback if you are looking for a fully-fledged web hosting automation system.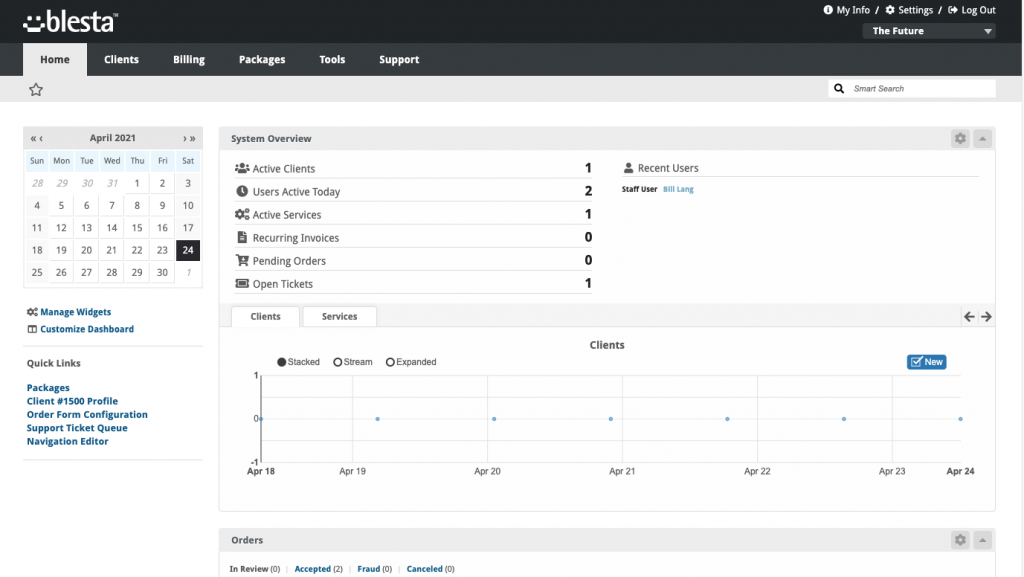 WHMCS Alternatives Conclusion
As you can see from the above list, there are several solid WHMCS alternatives and there are no 'best WHMCS alternatives', instead, you need to evaluate which web hosting billing system is best for you.
If you are looking for the most cost-effective WHMCS alternative Clientexec would probably be your best choice. Coming in at $11.95 per month (or free with our reseller packages) they are the cheapest web hosting billing system available and come with all the features you might need to manage a web hosting company and as far as we can see, they have one of the best roadmaps out of every other system.
If budget is less of a concern then HostBill serves as a great solution. With HostBill you know your web hosting company will have all of the features it needs with many different order forms to choose from, an affiliate system, and more.
Blesta is a great solution if you want to have maximum control of your web hosting billing system, now or in the future. Thanks to its open-source code base the sky is the limit when it comes to customization.
Did you find this article helpful?
If you found this article helpful then you will love our support! Get blazing fast Shared Hosting and experience the HostDash difference today!
Check out our web hosting plans today.